2018IFAL IOC Meeting Report
The 6th International Forum on Automotive Lighting (IFAL), jointly hosted by Institute for Electric Light Sources of Fudan University, CIES and Shanghai Motor Vehicle Inspection Certification and Tech Innovation Center, successfully opened on June 21st, 2018.
Before the opening of each IFAL forum, International Organization Committee (IOC) of IFAL convenes for a special meeting to give a summary for the operation of former year's IFAL and decides on the current year's proceedings.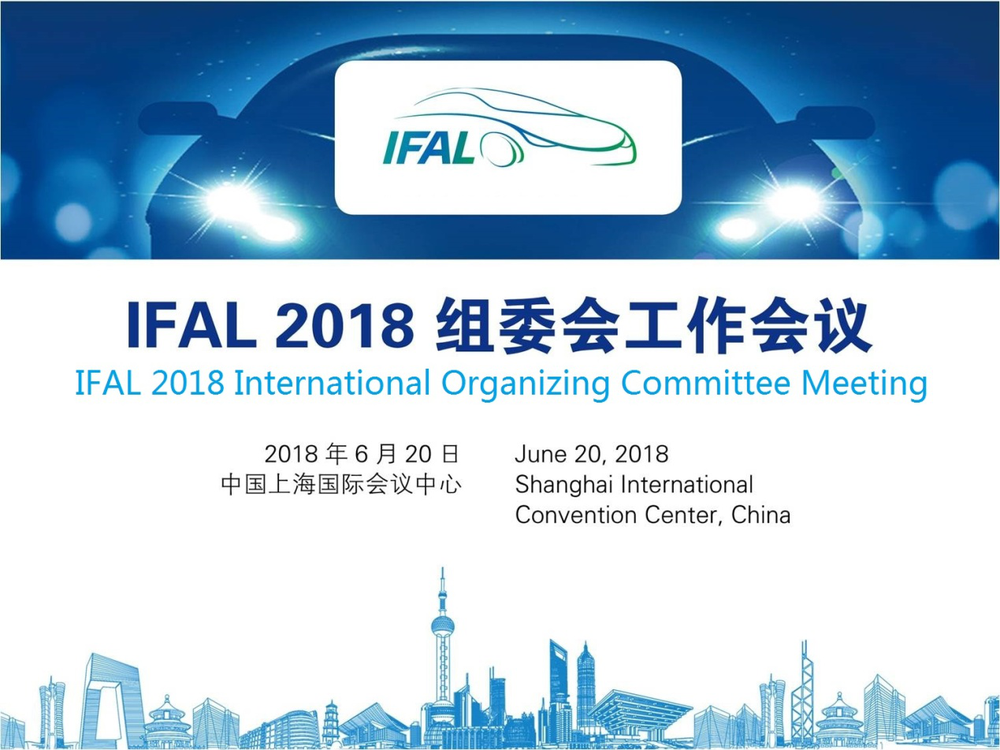 2018 IOC Meeting
On June 20th, the 6th IFAL IOC meeting was held at Shanghai International Convention Center. Prof. Yandan Lin hosted the meeting, and over 20 IOC members from across the world attended this meeting, including
-Mr. Marcin A. Gorzkowski, former chairman of GRE, Chairmen of the SAE International Cooperation Committee, member of the SAE delegation to the Working Party on Lighting and Light Signalling of the United Nations Economic Commission for Europe, chairman of International Executive Committee of IFAL;
-Dr. Bart P. Terburg, past chairman of SAE Lighting Systems Group and chairman of the SAE International Lighting Standards Advisory Group.
-Dr.Rainer Neumann, chairman of GTB WG-RCNC, chairman of GTB WG-SVP, Co-Chairman of GTB WG-Strategy;
-Dr. Wolfgang Huhn from AUDI AG;
-Dr. Tomasz Targosinski from Motor Transport Institute- Poland;
-Dr. Claus Allgeier from OSRAM;
-Dr. Walter Schlager from Lumileds;
-Dr. Marina Budanow from BWM;
-Mr. Stephane Thery, R&D director of Valeo Lighting Systems China Technical Center,;
-Mr. Xuejun Cang, general manager of Shanghai Motor Vehicle Inspection Certification and Tech Innovation Center;
-Mr. Ziwei Shen, deputy general manager of Shanghai Motor Vehicle Inspection Certification and Tech Innovation Center Company;
-Mr.Jinlong Ao from HASCO Vision;
-Mr. Jiwu Wu, R&D director of HELLA Nanjing Technical Center.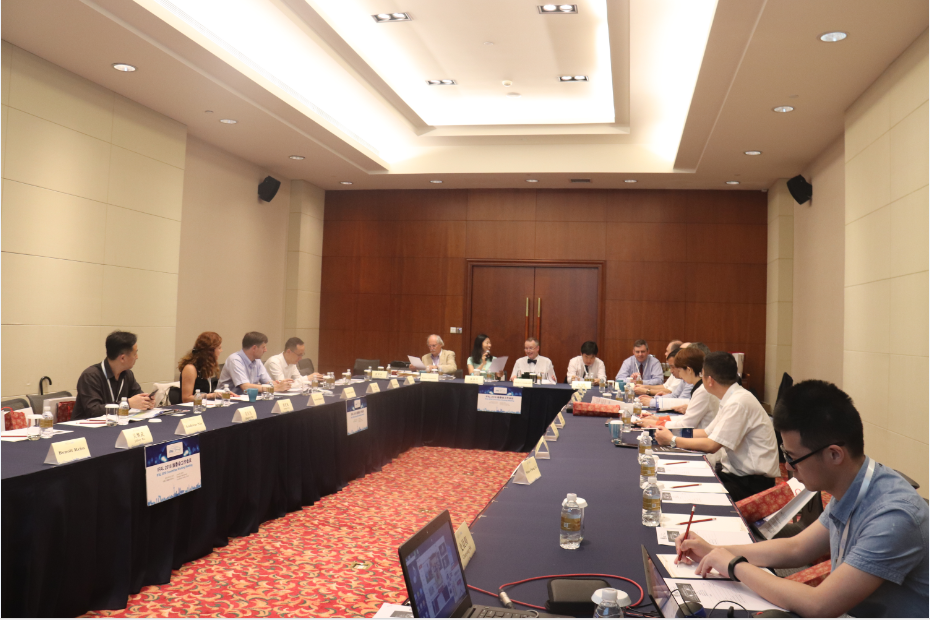 Opening of IOC Meeting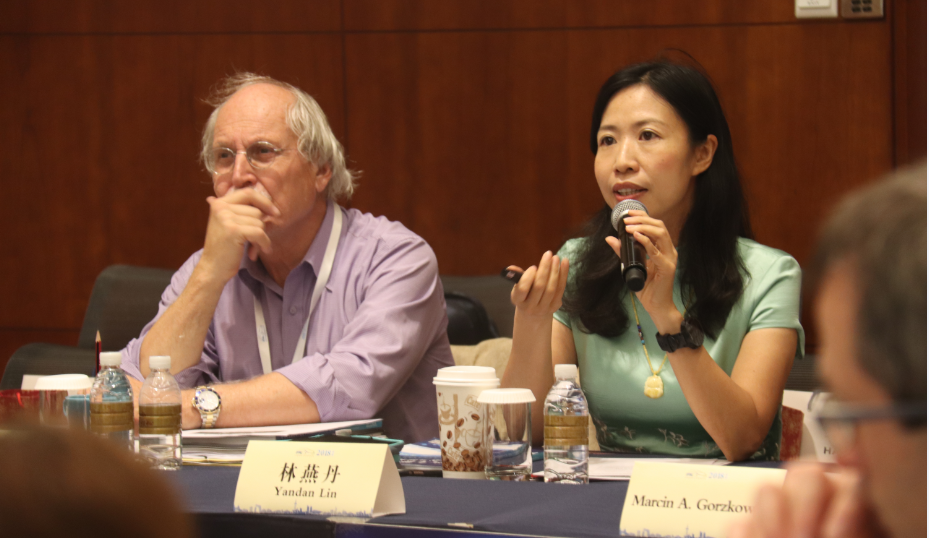 Review of past IFAL forum
At the beginning Prof. Yandan Lin summarized previous IFAL forums, and she introduced the operations and working processes of organization committee, consultant committee, technique committee and executive committee of IFAL 2018.

Advisory board
Thanks to the support from all institutions and the efforts of IOC, publicity of IFAL has been improving every year since 2013. Now, IFAL uses its website and Wechat admin platform to publish latest information of IFAL, release technique article at regular time and follow the new industrial development as well, which greatly expands scope of IFAL and its international influence. Between IFAL events, the IFAL website will be the online platform for vehicle lighting industry to exchange information regarding academic, government and industry research and development progress on the vehicle lighting subjects.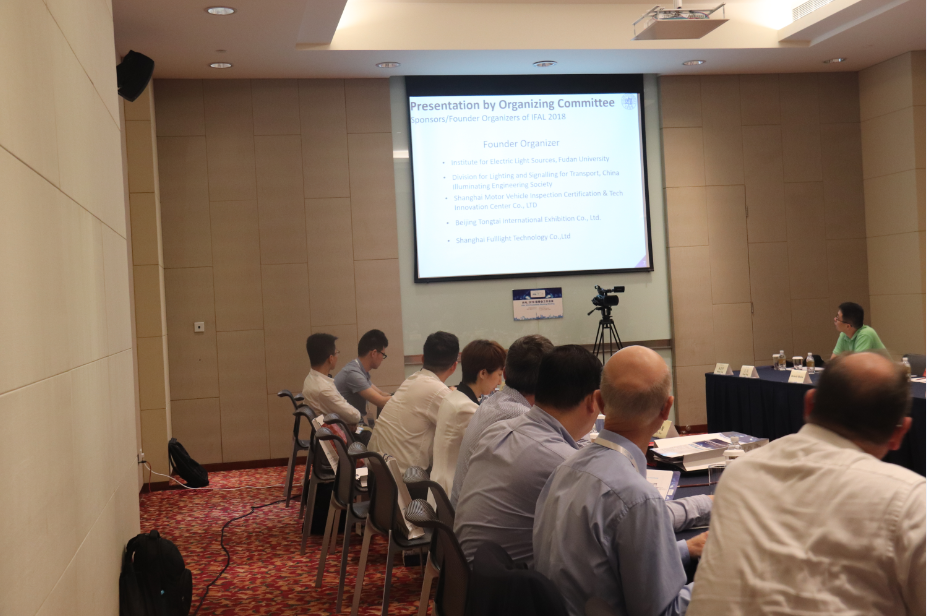 Photo of 2018 IOC Meeting
As influences of IFAL got larger, with increasing number of more professional presentations and articles, IFAL forum became an important platform for communication and discuss about products and advanced techniques in vehicle lighting. Since the 5th forum, IFAL has cooperated with China Illumination Engineering Journal, the domestic core journal. The cooperation aimed to publish the best papers of the forum, and let more scholars and technicians know more about the advanced technology of vehicle lighting.
This year, experts of paper review group, IOC member Tomasz Targosinski, Marcin Gorzkowski and Ralf Schafer, selected 6 best paper awards from all contributions, based on their technicality and professional level. Meanwhile, review group recommended 8 papers that will be offered for publcatin in the China Illumination Engineering Journal after the consent of authors.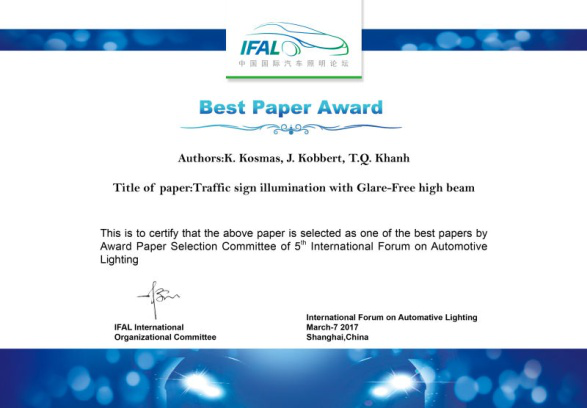 Best paper award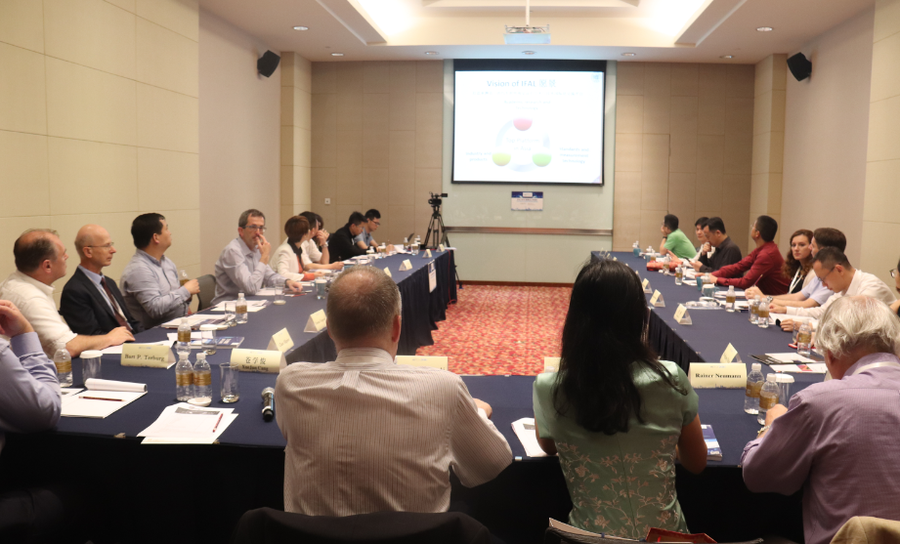 Discussion of IFAL's Vision and Mission
All international experts in the IOC meeting reconfirmed IFAL's vision and mission. IFAL's vision is to create Asia' s top international communication platform for advanced academic research and technology development in vehicle lighting. IFAL's mission is to inspire, promote and support the continuous research and technology development regarding this subject.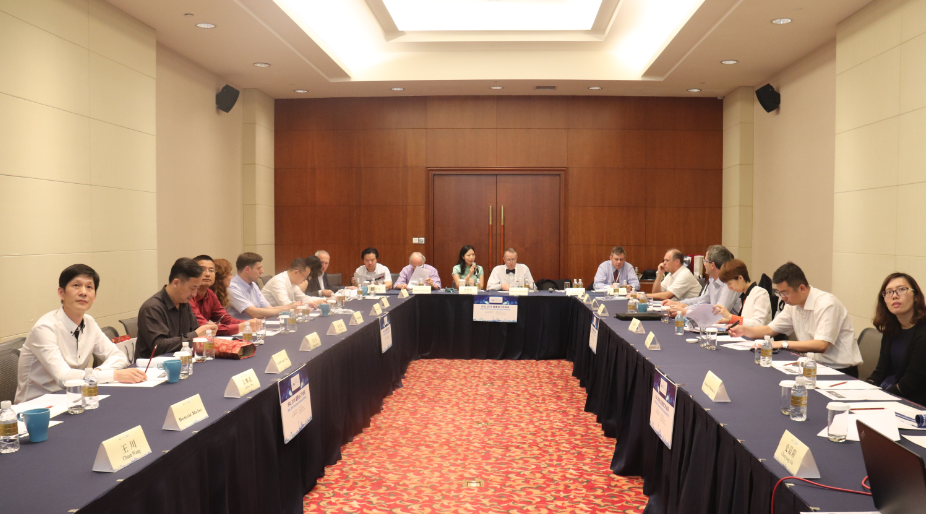 Discussion and Arrangement for the 7th IFAL in 2019
Finally, IOC thoroughly discussed the next IFAL and decided on the time, themes, submission deadlines of abstracts and full papers, registration times (advanced and final) and the selection process for best papers and best presentations for the 7th IFAL in 2019.
IOC experts also reached an agreement on the list of hot research topics in the field of automotive lighting for 2019.
Also, IOC arranged the work of next IFAL's preparation and platform services.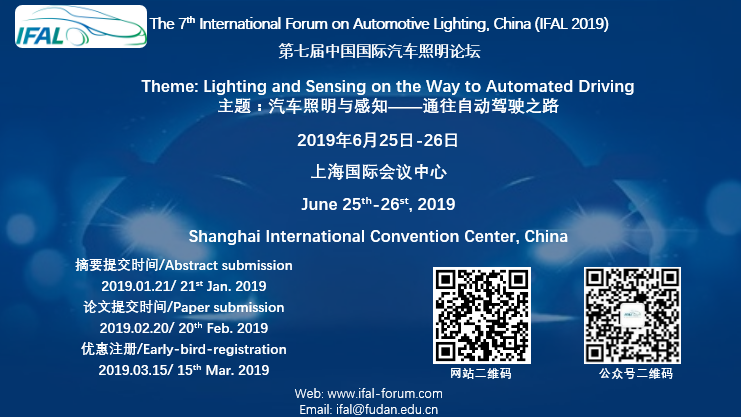 Important Information of 2019 IFAL
Group Photo of IOC Meeting Members
Every year, IFAL's IOC will carefully develops and decides the direction for the next IFAL. The efforts of core experts from all over the world that form the IOC give IFAL the core dynamics to keep on improving and growing.